In hindsight, it may not have been the best idea to chase them, as they had rifles (air rifles, sure, but rifles all the same). We didn't know they had air rifles and we ended up breaking up a vast conspiracy.


Or something.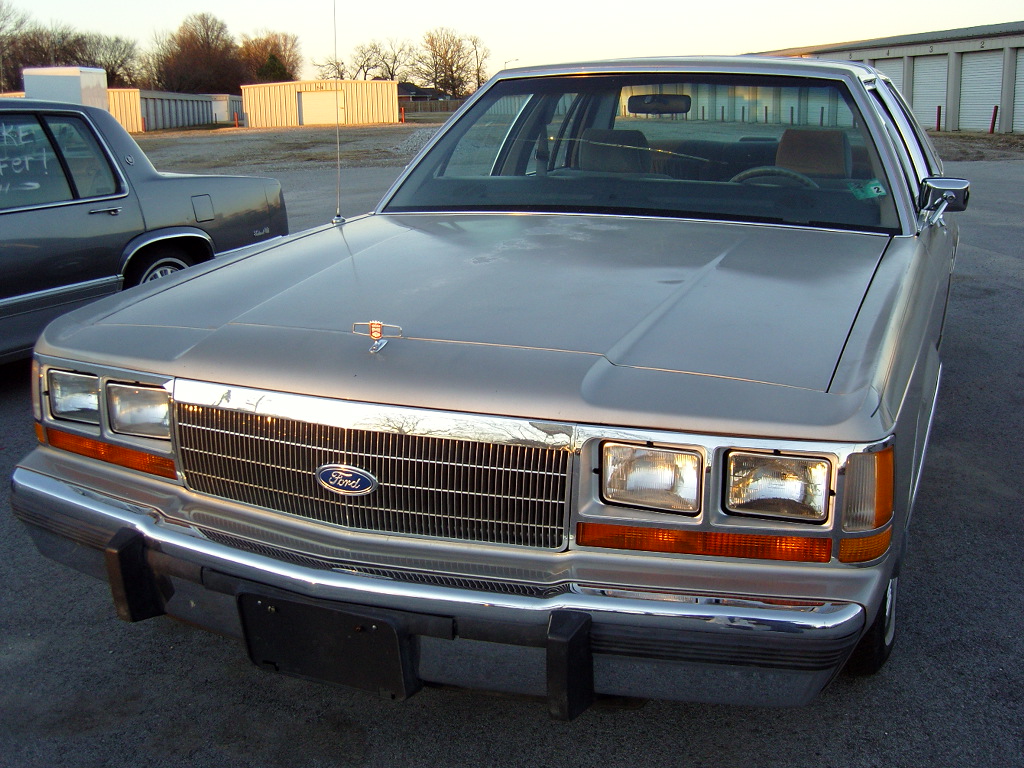 Mine was red.
One evening at college, I was enjoying something off the grill in front of our dorm with my compatriots. The sun was down and I remember it being a novel night.
About half a block away was the college's practice football field, elevated about 12-15 feet above where we were sitting at some point, one of us noticed what appeared to be a pickup truck pull onto the field, killing its headlights.
All men in attendance, with a teenage acquaintance to bad judgment, recognized the sounds issuing forth from the field. There was a pickup truck doing donuts up there. We were not pleased.
It was a summer evening, mind you, so most of the college was deserted. A small campus, Morningside College employed a golf cart for security purposes. The student head of security was with our merry band of suppermakers, and he called the local constabulary while another student and I decided to confront whoever was in the truck.
I will not speculate on the number of traffic strictures I broke. Between an excessive rate of speed in a residential neighborhood, a few opposite-lock-oversteer-corrected corners and a neglect for the use of headlights... there were a few infractions I'm sure.
The black Chevy pickup, probably a late 70's or early 80's model, was pulling out off the field just as the 302 in my '91 LTD was winding first gear up to the top. Fortunately, the brakes worked sufficiently well to reduce our speed before we t-boned the Bowtie.
Hmm, rifles.
Two teenagers in the cab and one in the box, with what sure looked like a rifle. Now we must give chase!
It wasn't a particularly long chase. My navigator complained when we crested a hill at such speed he ate the headliner. He had the kids' tag number. Couldn't we go home for a beer?
* * *
A few months later my friend the navigator called from his suite on the ground floor and asked me to step downstairs. I assumed he was inviting me down for a cigarette, so I grabbed my bathrobe and made for the vestibule.
When I arrived on level one, I was approached by an attractive, but suitably dressed woman of middle age, while I was doing my best Adam Dent. (I've had lots of practice wondering around in my robe — or less — in bewilderment.) The woman introduced herself as an assistant district attorney. I was confident this was not part of my plan.
Fortuitously, she was only here to serve me a subpoena, not a true-bill. My friend brought me a cup of coffee while I smoked and discussed the instrument and the latest bathroom fashion trends with her.
I went to court to testify against the three ruffians who had done a number on our practice field, but they wisely decided to cop to the charges rather than face a trial. Too bad; I had spent the entire morning in front of the mirror practicing for the grilling I would get on cross examination, and working up my self control to not stare at the ADA the whole time. Hell, I had even changed out of my bathrobe.
The youths had not only torn up the ballfield, but they had been using those air rifles to shoot out car windows throughout the neighborhood. I had visions of returning to campus a hero for helping to bring down their nefarious scheme.
***
I'll relay two other brief anecdotes about the LTD, a fabulous, honest car. It was probably the spiritual successor to the Slow Go I discussed Friday: basic, comfortable transportation.
Another friend once, rather clumsily, dropped a 4x8 sheet of snotboard on his foot, breaking it (his foot, not the snotboard). He needed to get to hospital. I so terrified him in my emergent driving he later said he would rather have walked the five miles, on that busted foot.
Another friend (#3 for those keeping score at home) and I visited Canada the winter or 2002-03. Arriving on the Canadian side of the border, I was surprised to be informed my car was suspected of running drugs. (Don't they run drugs from Canada to the US and $$$ from the US to Canada?) After four hours of dismantling the LTD, I was left with a pile of door trim, trunk carpet and a removed headliner. Fortunately, I knew the tires were properly inflated, because the RCMP (or whoever does their border duty) had dismounted them, too, in their search for powder.
No drugs found, the Canadians found the plot. They wanted us to be drug money mules! After not-so-much reassembling my car as collecting its aggregate parts, we were told we could not enter Canada unless we had $200 cash. As #3 and I were just crossing the line to say we had, and so I could have a (legal) beer at the tender age of 20, and hence only had about $20 cash. The kind Canadians told us we could return stateside, and use the ATM at the duty free shop.
With parts of the trunk in the car and parts of the car in the trunk, we dutifully returned stateside, where the Border Patrol agent helpfully asked how our visit to Canada was.
"Well," I explained, "we never made it more than 200 feet in-country. The Canadians tore my car apart looking for drugs we didn't have and then said we couldn't come in without $200 cash."
"Sounds like a raw deal to me." I nodded vigorous agreement, while thinking these guys had probably been smoking cigars and laughing at me while the RCMP had been deconstructing my car.
"Could I ask you to pull in over here? We need to search your car for drugs; it looks suspicious."
The only good thing I can say about the Americans is they had dogs. Their search only took 90 minutes.